A hidden place where you have to go on purpose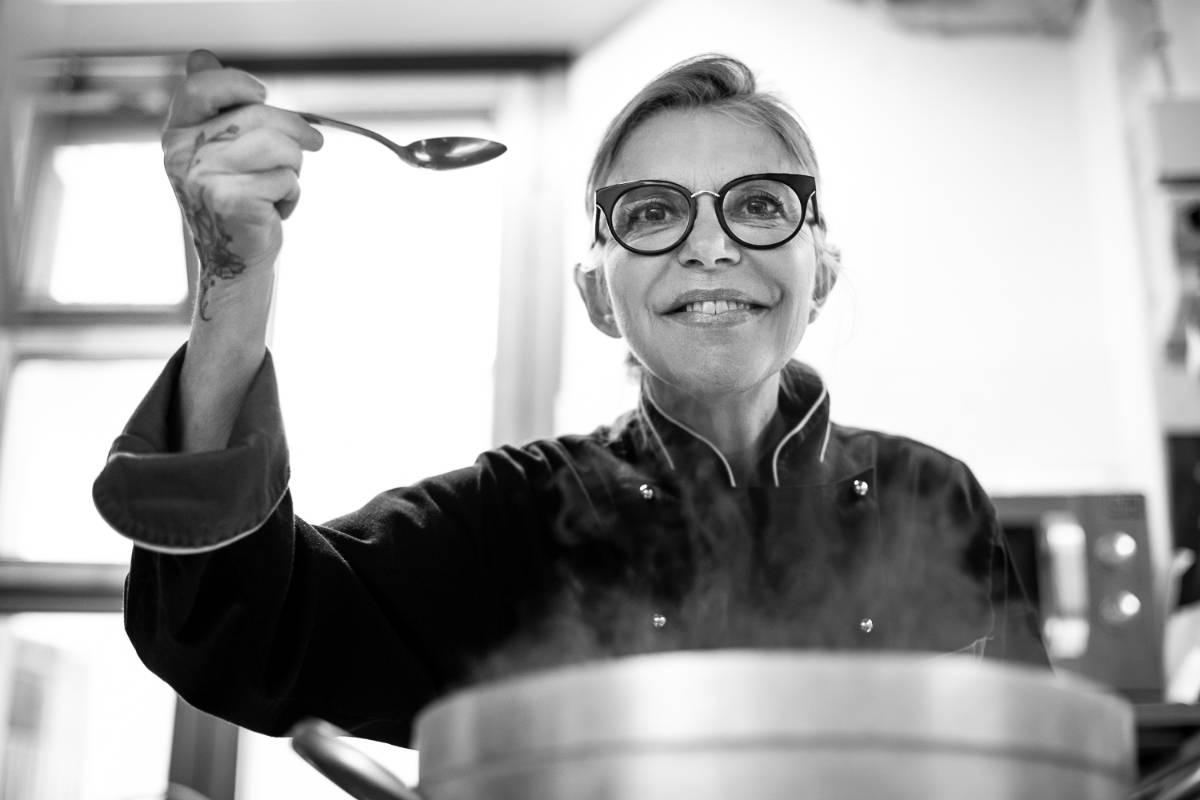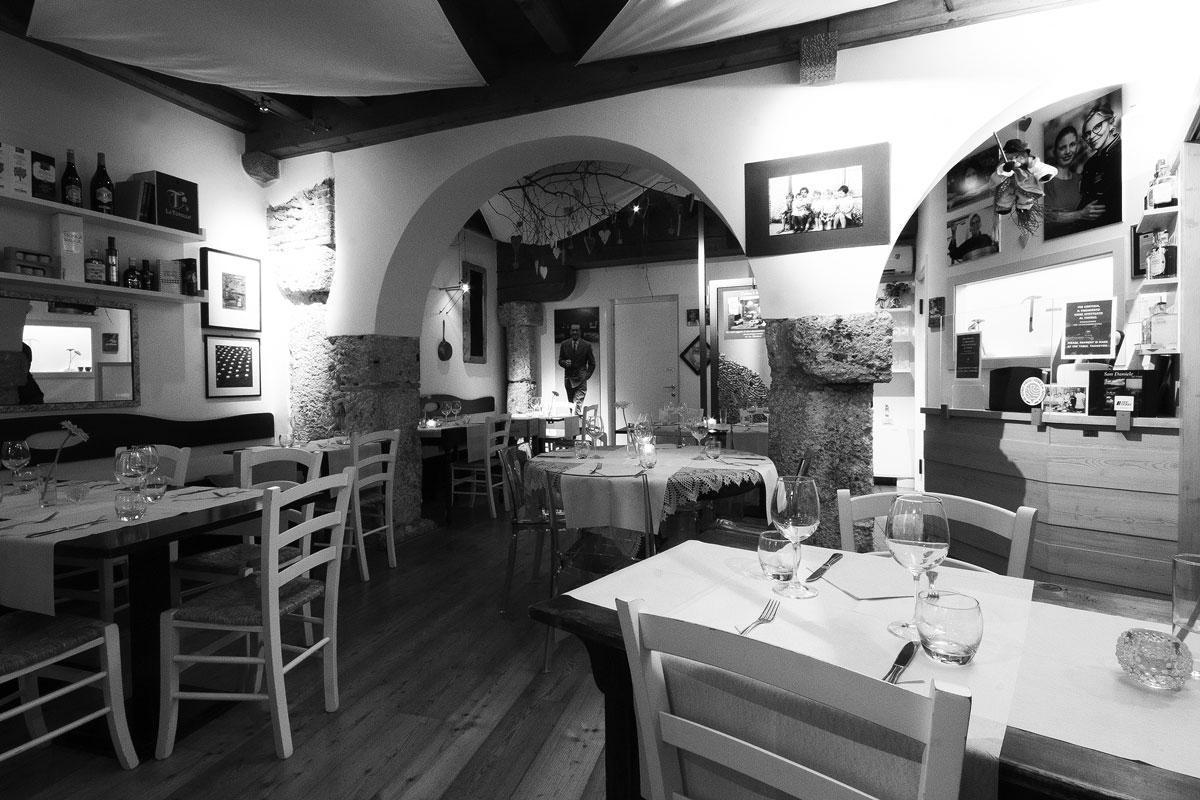 Dear friends, until 1976, when the earthquake struck our beloved Friuli, this place was home to a bakery that was closed due to the damage caused by the earthquake. The building was restored in the mid-1990s, and during the restoration, columns dating back to the 1500s were unearthed.
'A hidden place where you have to go on purpose'. With these words a friend of mine suggested that I should go and have a look at this little place in San Daniele, Via Sabotino 10, a stone's throw from the central square. It was spring 2001…
In 2002, after some remodelling, I opened L'Osteria di Tancredi, in loving memory of my father, Tancredi Clochiatti, who was not an innkeeper, but a former miner, a worker, a good man. In fact, there is – and never has been – no person named Tancredi behind the counter, pouring wine or slicing ham.
But there is a life-size photo …
Then, there is my passion for this job and the pleasure of hosting you and serving simple traditional dishes so that you can enjoy really special moments here.
My daughter Guendalina has been managing this place since 2016.
Thanks for being here.